Alumna Deb Neff gives $8M to biological sciences
Life sciences industry expert Deborah Neff '76 is giving $8 million to the UC Davis College of Biological Sciences for two endowments, one for the deanship and the other for the Center for Neuroscience for research into Alzheimer's disease and other dementias. The gift is the largest by an individual in the college's history.
"I strongly believe in the College of Biological Sciences' integrative approach to solving global challenges in health and disease," said Neff, who earned her degree in physiology. "As an alumna, the college has a special place in my heart and it's important to me to support its interdisciplinary research, student learning and research opportunities, and top-notch faculty, staff and programs."
Her gift includes $5 million to establish the Deborah J. Neff Endowed Dean's Chair in Biological Sciences, which will provide discretionary funding for research and teaching.
"Deb's gift to the college is an investment in our continued exploration of health and teaching, research, and the cultivation of future leaders and innovators," Dean Mark Winey said. "Her gift is a testament to our shared commitment to advancing human health through excellence in teaching, research and mentorship."
Advancing human health
Throughout her career as a life sciences executive, Neff has mentored scientists, engineers and business leaders, including many Aggies. She is currently the principal of DJN Consulting LLC, which provides executive management, business strategy and operations consulting.
And, as a lifelong supporter of the university, she is an executive trustee and vice chair of the UC Davis Foundation Board and chair of the College of Biological Science's Campaign Leadership Council.
"Deb is an inspiring leader of innovation, both in her career and at UC Davis," said Shaun Keister, vice chancellor of Development and Alumni Relations. "Her gift, in addition to her years of volunteerism and service on campus, will have a far-reaching impact for the whole community."
The gift, which Neff has established as part of her estate, supports UC Davis' $2 billion fundraising campaign, Expect Greater: From UC Davis, For the World, the largest philanthropic endeavor in the university's history. Together, donors and UC Davis are advancing work to prepare future leaders, sustain healthier communities and bring innovative solutions to today's most urgent challenges.
Honoring her sister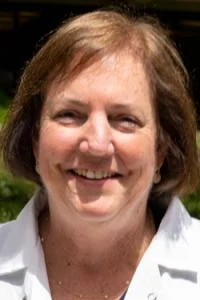 Neff's interest in neuroscience research goes back more than a decade, to when her sister Janet was diagnosed with younger-onset Alzheimer's. The other part of Deb Neff's gift, $3 million, will establish the Janet A. Neff Innovation and Research Endowment at the Center for Neuroscience to better understand the disease and seek cures for such disorders.
"This is really driven by my love for my sister," Deb said. "I know Jan (who lives in a specialized nursing facility) would feel honored to have a research program that is working on understanding Alzheimer's and hopefully leading us closer to therapies."
A nurse with a Master of Science degree in burn trauma nursing, Jan Neff led the Stanford Medicine trauma program. After her diagnosis, she participated in Alzheimer's studies and research for as long as she was able.
On continuing her sister's efforts to help others with Alzheimer's, Deb Neff said: "Research support will help understand the causes of the disease, and hopefully lead to therapies that are far more effective than anything we have today."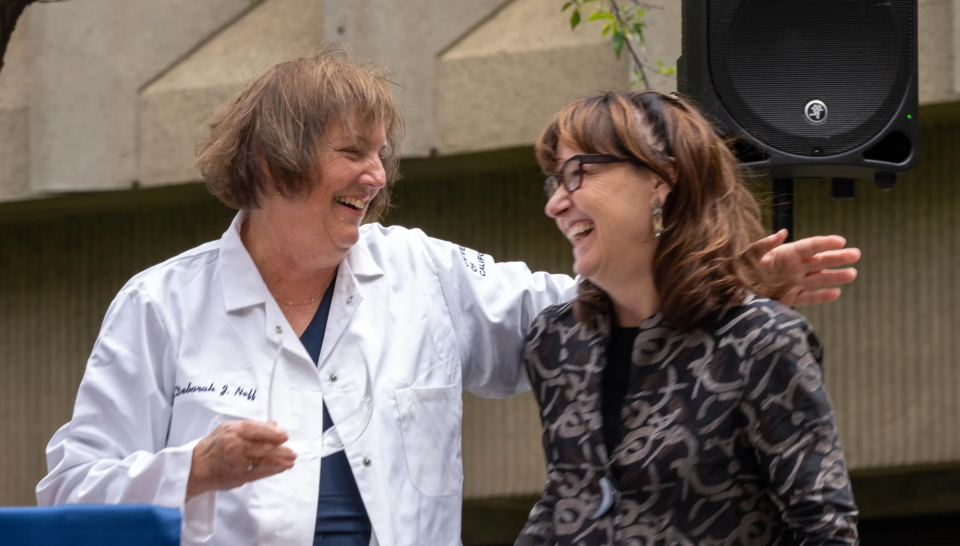 'Truly visionary'
As the interdisciplinary hub for neuroscience research and training at UC Davis, the Center for Neuroscience is actively searching for new therapeutic approaches.
"Every year in perpetuity, proceeds from the Janet A. Neff Innovation and Research Endowment will support research aimed at understanding how memories are formed and how Alzheimer's disease alters those memories, with the goal of developing new treatments and cures for dementia," said Kimberley McAllister, professor of neurobiology, physiology and behavior, and director of the Center for Neuroscience. 
"The structure of Deb's gift is truly visionary and will allow our faculty to stay at the cutting edge of this rapidly changing field."
Like at the College of Biological Sciences, Neff's involvement in the center extends beyond giving — she is a founding member of the Director's Circle and attends the annual NeuroFest.
"I am so impressed by Dr. McAllister's passion for her work, for the team at the center and the potential impact the research conducted there could have on improving health," Neff said. "The joint faculty appointments from across campus bring such a phenomenal perspective to the problems they're researching."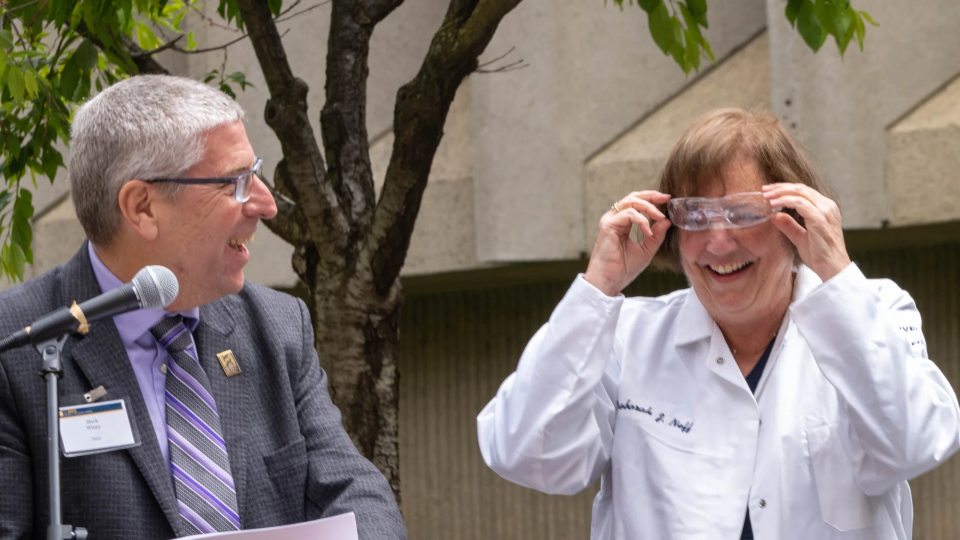 Paying it forward
Neff noted how her time as a student at UC Davis helped prepare her for a successful career that lasted more than 30 years in the life sciences industry. She has held positions at both early-stage small companies and large multibillion-dollar corporations and contributed to developing cancer diagnostics and cellular analysis methods to support research of the immune system.
"The multidisciplinary education I received at UC Davis has served me in everything I've done," she said. "I learned the importance of having diversity of thought and experience to come up with something innovative."
UC Davis is also where she found lifelong friends and a support system. With her gift she hopes other students also have the resources to grow and be successful.
"I remember how impactful it was as a student to feel supported. It makes all the difference for the experience you have and what you come away with," she said. "I hope to pass that on."
Giving back has always been a priority for Neff, starting in junior high school as a hospital volunteer. In addition to serving at UC Davis, she is a board member of Guide Dogs for the Blind and supports the Yosemite Conservancy and Alzheimer's Association.
"I get far more back than I'll ever be able to give," she said. "It just feels right, and it's a part of what I have believed in my whole life."