Bringing cures to complex cases
Kit's high-risk surgery a success at School of Vet Med
In 2019 Gayle Brock brought her dog, Kitsune (Kit), to her local veterinarian in Nevada because the seven-year-old Shiba Inu had been acting lethargic. Brock knew something was wrong when Kit, who was typically very energetic, was too tired for her favorite activity: playing at the park.
Brock was referred to a specialty clinic, where Kit was diagnosed with chylothorax, a life-threatening condition caused by a build-up of milky white fluid, called chyle, which leaks from the thoracic duct into the chest. Temporary treatments include a special diet and periodically draining the fluid, but neither would be sustainable in the long term, and Kit was suffering.
The only option for a permanent fix was surgery to close the thoracic ducts that were leaking fluid in Kit's chest cavity. However, the surgery was very invasive and would require the surgeons to open up Kit to search for the thoracic ducts—it had a success rate of only 45-60 percent.
"My husband and I were just devastated," said Brock. "It hurt just to think about it, we didn't know what to do."
Meanwhile the fluid was pushing on Kit's organs, especially her lungs. At one point, 13-pound Kit was getting up to 700 milliliters of fluid drained from her chest every two weeks. Brock knew they needed to act quickly but was worried about the odds of the surgery.
That's when a close friend told them about the UC Davis School of Veterinary Medicine. After getting a referral, Brock and Kit made the trip from their home in Henderson, Nevada and met with veterinary resident Joseph Raleigh, who oversaw Kit's case.
At Kit's consultation, Brock was again told that the condition would require surgery, but at UC Davis, the success rate would be remarkably higher: 90-95 percent.
"I couldn't believe what I was hearing," said Brock. "We hadn't heard anything other than the 45-60 percent success rate, either from other vets or from our own research online. It was amazing."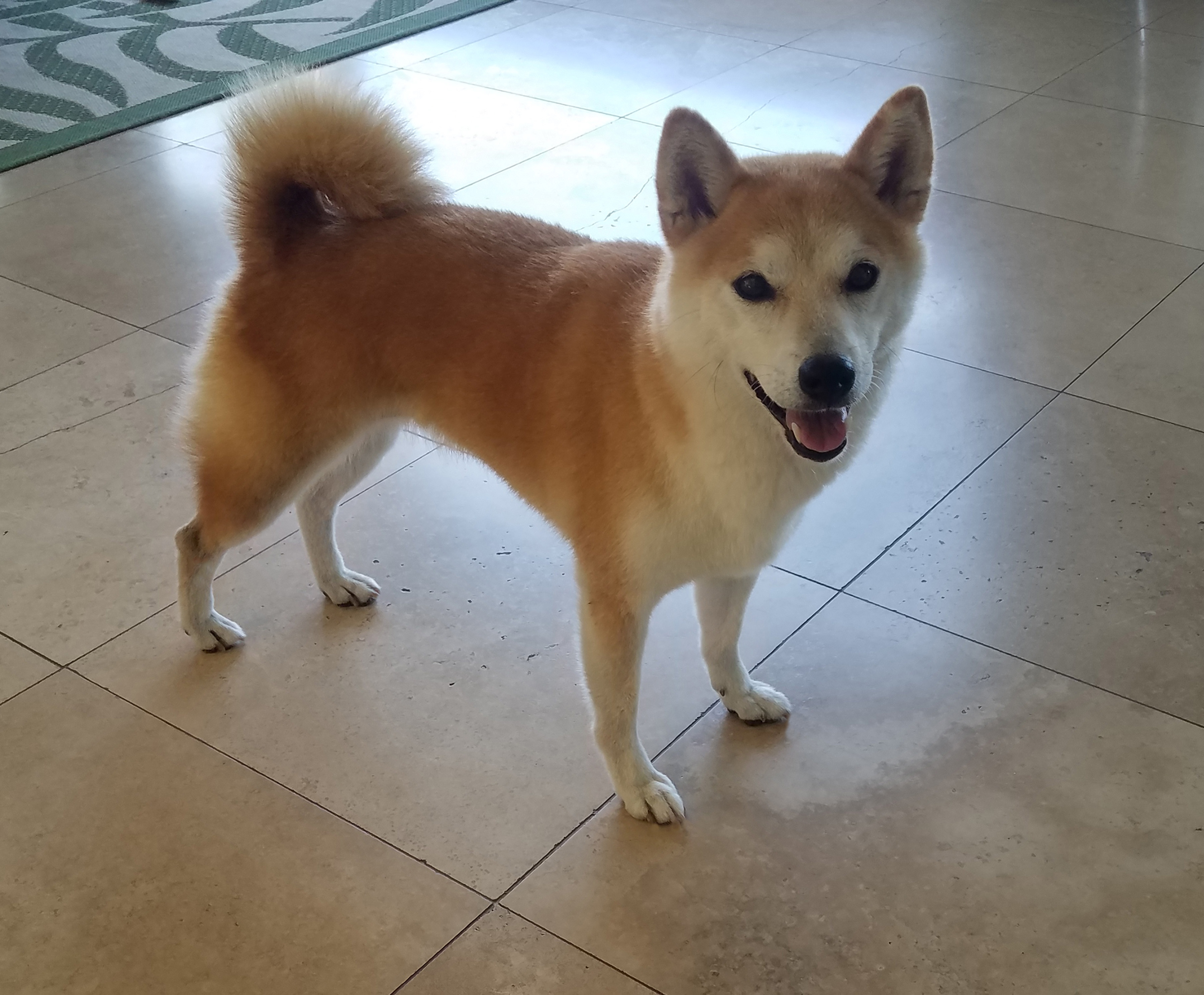 Advanced techniques help make surgery a success
Kit's surgery was less risky thanks to a minimally invasive approach and advanced technologies pioneered by UC Davis veterinarians.
On the day of the surgery, Kit underwent a CT lymphangiogram, a scan that outlines a roadmap of where each of the ducts are located in the chest cavity.
This allows for a laparoscopic, or "keyhole," surgery that results in a much quicker recovery time and less discomfort for the patient.
Kit's scan surprised her care team: She had very complex thoracic duct anatomy.
However, a cutting-edge imaging technique called near infrared fluorescence would help make the surgery a success. Developed by Philipp Mayhew and Michele Steffey, professors in the Department of Surgical and Radiological Sciences at the School of Veterinary Medicine, the technique renders a dog's lymphatic vessels more visible to the human eye during surgery.
Since the ducts are tiny and buried in fat tissue, they can be hard for surgeons to see. However, in this procedure an agent is injected into the dog's lymph nodes. The ducts illuminate when infrared light is aimed at them, allowing the surgeons to identify them more easily.
"What sets our treatment apart at UC Davis is a combination of a minimally invasive approach and the use of new technologies like near infrared fluorescence," Mayhew said. "This allows us to maximize our ability to find the ducts, which has historically been a challenge."
Kit's case was so complex that she became part of a research study lead by Mayhew about chylothorax in dogs.
"When I was asked about putting Kit in the research program, I said absolutely, whatever can help the research and hopefully any dogs going through this," said Brock.
The surgery was a success—three months and several recheck examinations later, Kit was given a clean bill of health. Not only was she healthy again, but she had redirected chyle flow into lymphatic vessels in her abdomen.
Mayhew personally gave Brock the good news and Kit was referenced in the research paper, published in abstract in the journal Veterinary Surgery in June 2022.
Great experience inspires giving back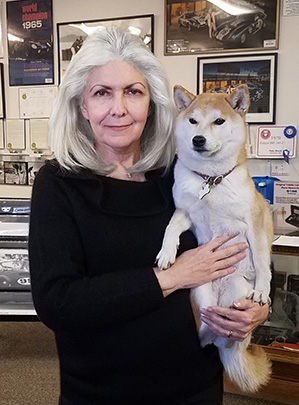 Grateful for the life-saving care that Kit received, Brock has donated a $500,000 planned gift in Kit's name for canine soft tissue research.
"Giving to UC Davis was a perfect match," said Brock. "I'd seen firsthand and benefited from the amazing work that happens there and I knew that this is where I wanted to put my focus."
Brock hopes that the gift will help UC Davis veterinarians treat more animals with complex cases.
"I wanted to support the planned Veterinary Medicine Center expansion and help UC Davis get to a point where it can have the capacity to serve as many animals in need as possible."